Several silver things get stolen when the naughty magpie quickly takes them. So Shaun, Bitzer and the Flock must put the object back to the place.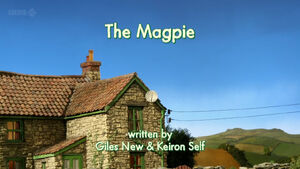 Character
Edit
Ad blocker interference detected!
Wikia is a free-to-use site that makes money from advertising. We have a modified experience for viewers using ad blockers

Wikia is not accessible if you've made further modifications. Remove the custom ad blocker rule(s) and the page will load as expected.